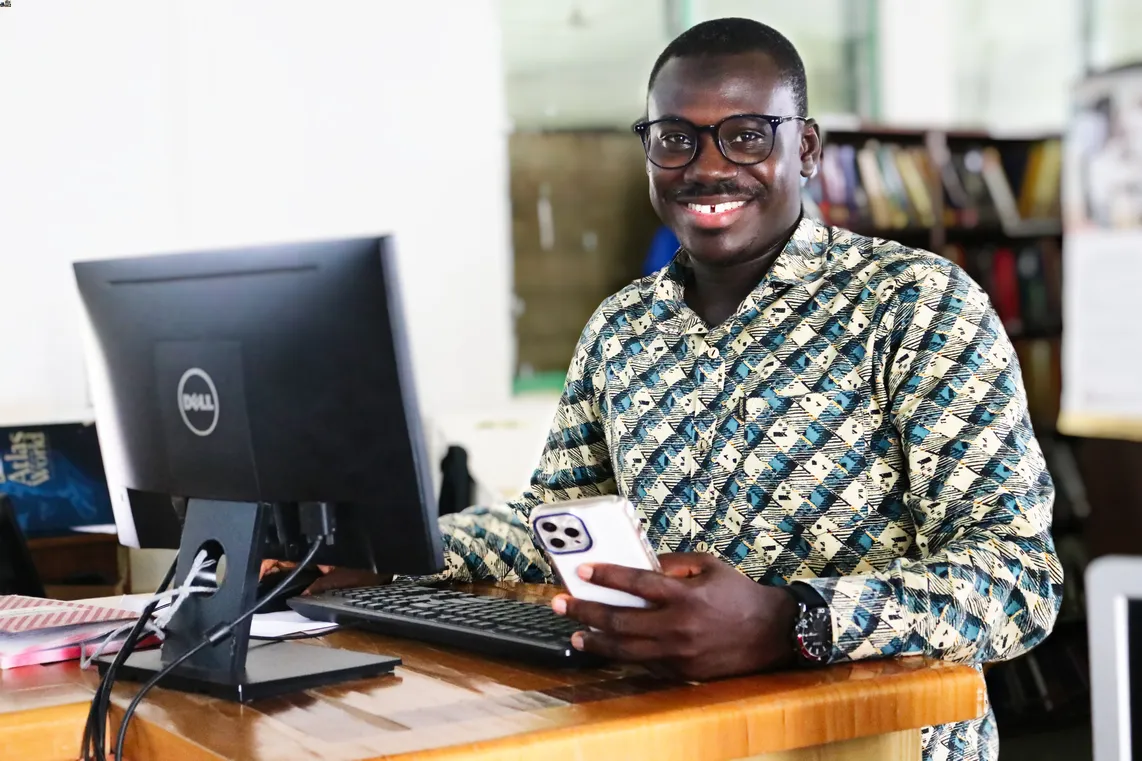 On behalf of C.K. Tedam University of Technology and Applied Sciences Library, a warm welcome is extended to all CKT-UTAS students, faculty, and members of the university community.
As part of our commitment and ideals, the University Library will provide you with the needed assistance and support in your quest to acquire knowledge and attain academic excellence.
The Library is furnished and stocked with learning resources in both hard and soft format to support and enhance teaching, learning, and research.
Several services and programmes are rendered to augment the research skills of students. It is, therefore, the hope of the Library that you would not miss out on any of these fine programmes freely offered to students to enhance their academic writing skills.
Additionally, the Library provides a serene environment for studying. It has qualified and skilled staff who are always eager to provide the needed assistance to patrons. Users are advised to always feel free to approach any of the library staff with their information needs and they would be gladly attended to.
Remember, you are the main reason for our continued existence so we urge you to make full use of our resources being it print or electronic. The Library is there to listen to your needs and support you in your academic journey.
Let us work together and assist you to achieve your goal of getting a high-quality education.
Thank you.
Endeavor to take part in the Library's yearly organized orientation for fresh students and soar into your first semester in the University with little or no assistance in locating resources in the Library and also know more about the various services rendered by the Library
Get help with your Uni prep and soar into your first semester at Uni, with a little help from the Library.
The library has the perfect study space for you. Whether you're looking for a silent, quiet or social space – we've got you covered.
If you have any questions about the Library or computing, you can find your answers on FAQ page.
Or you can ask our friendly staff in person about Library and  services, find us in the libraries or contact us by phone, email or chat